On-premise Redmine Solution With Remote Maintenance
We are a fair business partner who will not charge you ridiculous update fees. Setting up the server environment comes as a one-off payment, data migration too.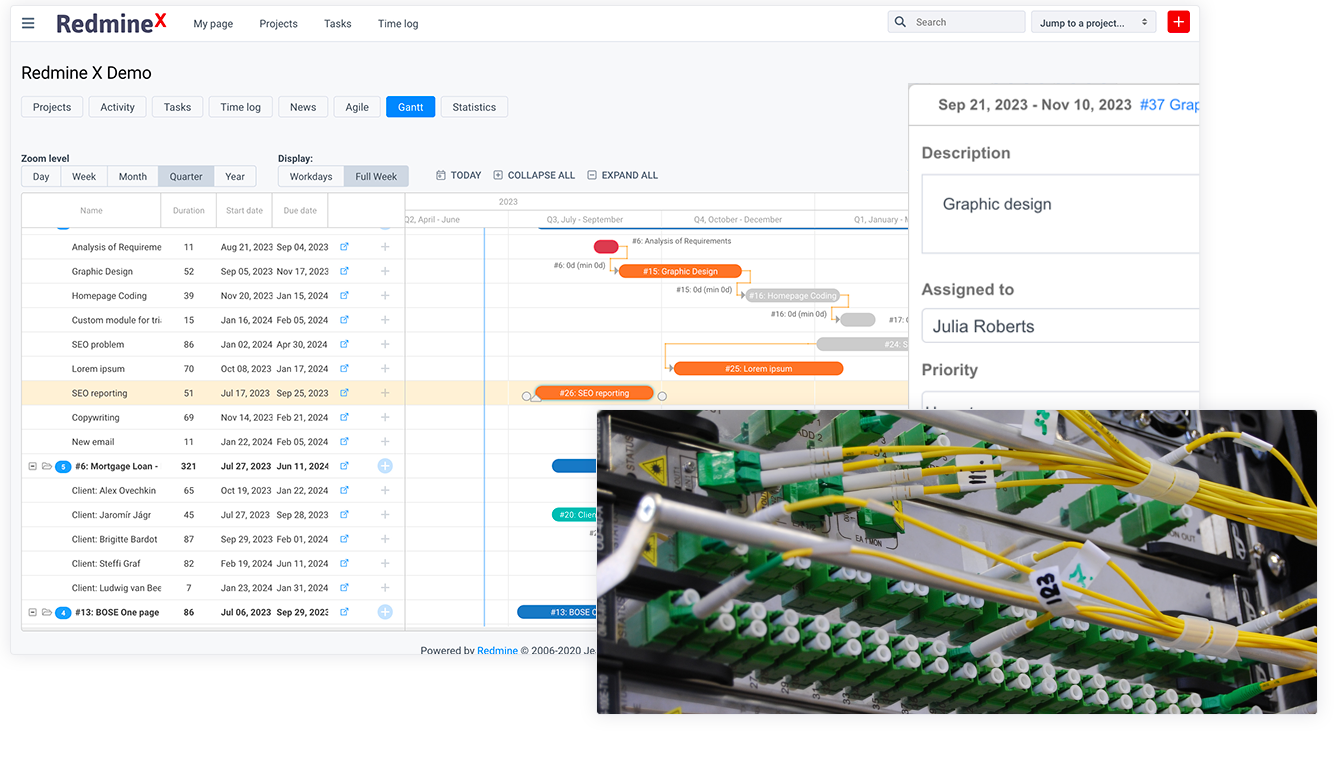 Data Migration
We can migrate your core Redmine data from any on-premise or cloud Redmine, Planio, Easy Redmine, etc. All we need is the database. Prices are calculated based on the amount of data. Nothing to worry, 100% secure, the migration takes 1 day.



Server Requirements
Variant 1:
Dedicated physical server:
32 GB RAM, 4 cores, 8 threads, 480 GB SSD
Variant 2:
Virtual server
Minimum: 2 x CPU, 12 GB RAM, 200 GB SSD
Optimum: 3 x CPU, 20 GB RAM, 400 GB SSD