Additional Prices
| | |
| --- | --- |
| Installation of a Redmine plugin that goes 100% correctly according to install instructions | €29 |
| Installation of a Redmine plugin where any adjustment is necessary | €69 |
| Redmine instance with all plugins for testing purposes (demo users only) | €299 / year |
They Compared Available Project Management Tools And Chose RedmineX. Read Their Testimonials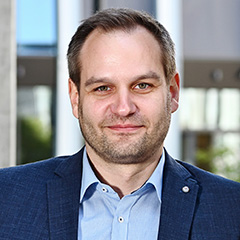 RedmineX Hosting helps us organize our work and we can also use advanced tools such as agile board which we know from Trello. Not to mention that RedmineX gives us the opportunity to create various roles. We used to run Redmine ourselves, but installing plugins and taking care of the server-side was overwhelming for us. RedmineX took away this burden.
Ing. Jakub Rotrekl, PhD.
secretary INWIZ FINANCE s. r. o.
We chose RedmineX because it offers tons of business plugins such as HelpDesk, Resource Management, Gantt chart or Agile board and it's the cheapest, yet most reliable solution on the market.
Jaroslav Hanzlík
sales & marketing director Blue Technology